This thread was originally posted on SMC.
While I am waiting the arrival of the rest of my PBB parts, I used the
SRK and a rigged-up rail to rout the mortise for flush bolts in French
doors I'm installing into my new sun-room. This went well, but I know
it will be easier when I get the PBB built.
You can see attached to the side of the SRK, the shop built
spring-loaded(once the springs get here) plunger for indexing the SRK
(line drilling, etc.).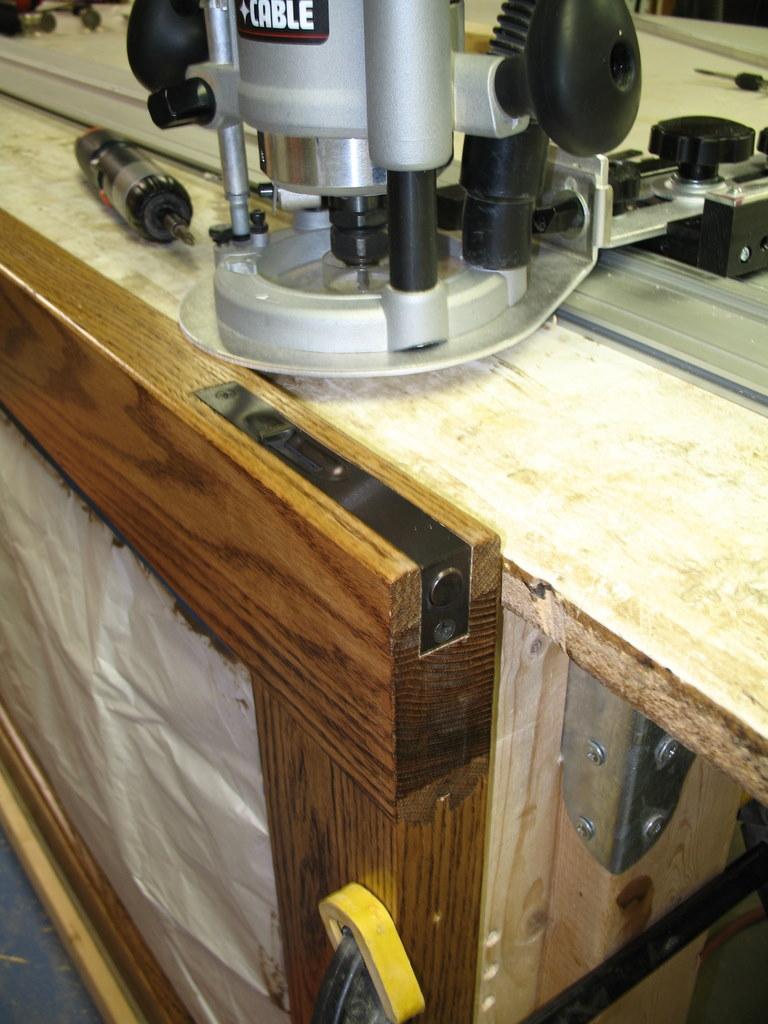 I clamped the rail to my multipurpose out-feed table, had to shim the
end due to drooping of the unsupported melamine covered particle board.
I used the SRK, router, and a set-up bit to get the rail parallel to
the door.

_________________
Have fun...

Dik