This thread was originally posted on SMC.
Hi All,
We
just finished a themed basement project. EZ was all over it, especially from about the middle to the end. Features include an enormous tavern style bar with drink rail, mantel-style bar bottle display, built-in media storage unit, display pedestal (which is a fancy access cover for a 4" drain), large t.v. stand, baseball display shelf over the entry, and a few other items. Try not to hold it against our customer that he's a huge OSU fan.
I will be building a bar in my house when I have the time if that ever happens. If the EZ Auto Bartender is ready by then, I'll take one.
Adam
EZ Made Media Storage Built-in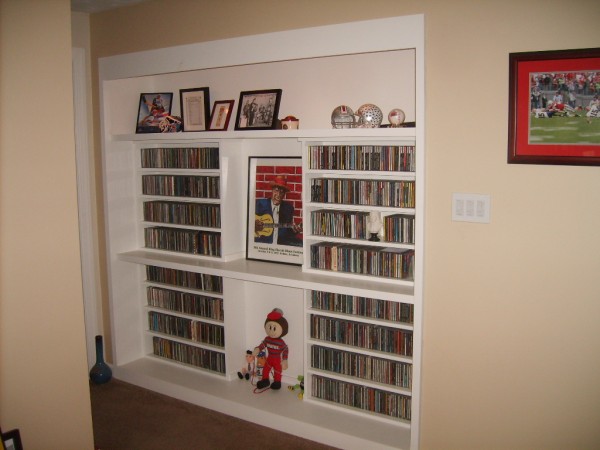 EZ Made Pedestal Drain Pipe Cover
EZ Made Matching Big Screen TV Stand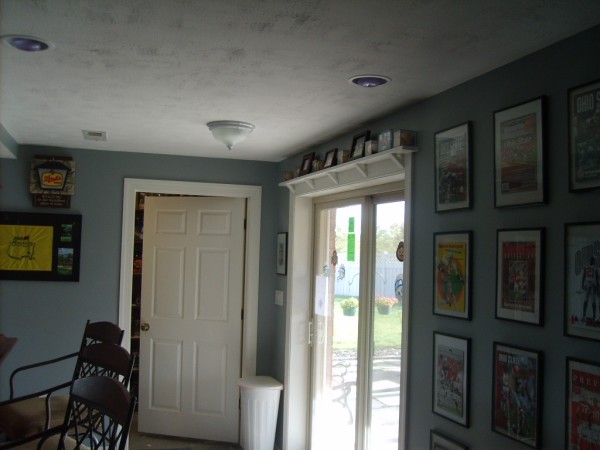 Burt Wadell Posted:
Adam.
Another beautiful post!!!! Your consistency is great. Thanks for letting us see your beautiful work.
Burt
Les Spencer Posted:
Nice work Adam. Did you design the bar? What is being used for the foot rest?
Adam Stone Replied:
Hi Les,
Yes,
I designed the bar. It also has a tile work top and drawers on the bartender's side. The finished surface of the foot rest is the same tile. After discussing the intended use of the bar with the customer, it was clear that the foot rest would see a lot of feet. They have a bunch of frat buddies from college days. I'll post a few more shots of the other side and the drink rail which seems much more functional than I thought it would be. Not to mention if their friends have a few, they might find tips in it and the bar pays for itself. Sounds EZ.
Thank you Burt. It means a lot coming from you.
It's
funny, I never imagined making things like these a couple years ago. The EZ system is just plain great. I can't wait to build the EZ Uni you suggested recently. There's always something new just like you've been saying all along.
Thanks,
Adam
Hi Les,
Here's a shot of the bartender's side of the bar and a better view of the drink rail.
Adam